Life Fundamentals #1 - Do Nothing
Yes. Do nothing.
That's the advice.
Fine, I'll explain.
So there's this guy. Neil Gaiman. He's a writer or something. But that doesn't really matter, what matters is his hack to beating procrastination.
THE SUPER COOL, AWESOME, AND FANCY HACK:
Are you ready?
Neil has a very simple rule. He either writes or does nothing.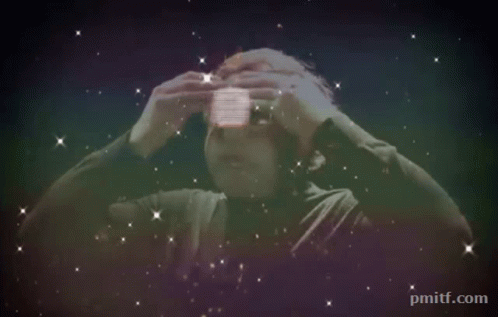 Make Boredom YOUR FRIEND!
Normally, we have a lot of options at any given moment.
Either do what you're supposed to do (like writing) or
Go on your phone and scroll Farcaster (damn you dan)
Turn on the TV
Daydream
Sleep
Die. (please don't)
Summon demons
You get the point
The choice immediately becomes binary when we instead introduce doing absolutely NOTHING.
Either do the THING or do NOTHING.
Why this is brilliant...
Your brain/mind loves to compare. It also loves to conserve energy.
Doing "hard" things that lead to personal growth makes your mind say
"Yes, this might be good. but I hate you, so we won't do it."
But... What's harder than doing nothing? Nothing. The mind HATES doing nothing. If it did nothing, it would be out of a job. You'd probably be enlightened.
So that makes the thing you actually wanted to do seem MORE appealing.
And you do it.
‼️
Managing your environment is key.

Minimize distractions as best as you can.

Nothing means nothing.
The Starting Problem
Another thing...
Doing stuff isn't actually that hard.
What's hard is getting started.
Before starting any endeavour, there are MANY things that you need to accomplish first to get there.
Allow me to illustrate friends!
Goal: Get my fatass off the bed and go to the gym
So this is a fair goal. But to my brain, it's death. The sheer uncertainty of going to the gym is just too LARGE. I HAVE to self-sabotage.
My brain can't calculate whether it has enough calories to sustain itself. So what it'll do is distract itself with something that it can accurately estimate.

Bastard.
But not to worry! Manansh is here.
Let's make this easy:
So let's break this goal down.
If I am sitting on the couch, I must:
Get off the couch
Get my gym clothes
Put them on
Prepare my gym bag
Fill my water/supplements
Get my car keys
Get in the car
Drive to the gym
Walk into the gym
Start
Do Workout
There were god damn 10 steps I needed to take in order to even START.
Introducing... MVGs (Minimum Viable Goals)
So here's the fix.
Set a minimum viable goal and just worry about that. Don't even worry about starting.
So if my end goal is to have a great workout and my current state is sitting on the couch and watching Netflix, what should I do?
DO THE SMALLEST THING THAT WILL GET YOU MOVING
So in this case... Move your head away from the TV. That is all you gotta do.
Then, just stand up. That's it.
Maybe walk upstairs. But nothing more.
Do you see the pattern?
‼️
KEY: Have a dialogue in your mind. "It's okay brain, you just got to put the phone down. That's all."
Always give your brain an out. "Just stand up for 2 minutes if things don't work out we can always go back to the couch."
Tying it all together.
So here's the sauce folks.
Combine MVGs with doing nothing and you're on your way to getting shit done.
Don't think about the end state, think about the SMALLEST next step.
When you do get started. Tell your brain, "listen, we're here, either you do absolutely nothing or you work-out/write/whatever."